Our Educators
Lori
Hi! Im Lori and I am one of the Directors at Little Munchkins Preschool Center.
I moved to Fredericton in 2009 after finishing my BA in Psychology from Mount Saint Vincent University in Halifax, NS. A few years later I decided to build on my education and became a Certified Holistic Nutritionist. I now put my nutrition skills to use making the monthly menus and cooking in the Kitchen for all the little munchkins.
I have been working with kids for the past 10 years with being a nanny, summer camp counsellor, early childhood educator and a youth care worker. I took a few years off from working to stay home with my 2 amazing daughters who kept me busy but I knew I was ready for a change and I have always loved working with kids so in May of 2017 my Husband and I along with our good friends decided to take the plunge and make owning and operating a Daycare Center a reality.
I am so happy in my new role here and look forward to watching the children grow and to learn new things along the way.
---
Ashley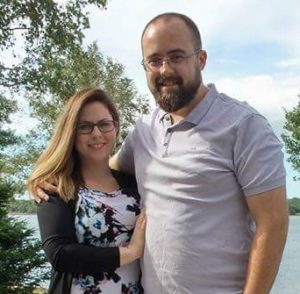 My name is Ashley  and I am one of the Directors/Operators of Little Munchkins' Preschool Center and Munchkins' Clubhouse.
My passion for education started when I was very young, I had always really enjoyed school and always felt at ease when I was there. My grandmother- a former teacher- was my inspiration when deciding to major in Elementary Education at the University of NB. She was such a kind hearted and wonderful person who truly loved what she did, and was an amazing teacher. I remember being at stores or restaurants with her as child and having total strangers walk up to her long after she retired asking her if she remembered them and telling her that she was their absolute favorite teacher when they were growing up and how she inspired them to be the person they became.  It made me want that; to be able to have such a positive impact on someone's life, to inspire and teach and help children grow.
I obtained my Degree in Elementary Education from the University of NB in 2011 and began work teaching a pre-k program in the fall of that year. I fell immediately in love with being an early childhood educator and stayed with the same center for 3.5 years in which time I took part in many professional development courses.
In January 2015 I decided that I would like to try supply teaching in the public school system. After two years of Supply teaching (mostly in Kindergarten classes) my good friend Lori and I started discussing opening up our own childcare center. In May of 2017 our discussions became a reality with our families acquiring Little Munchkins Preschool Center. Having the ability to run our own business while still pursuing a passion for education is really a dream come true.
---
Leslie
My name is Leslie and I'm the Assistant Director here at Little Munchkins. I've been a part of the Little Munchkins family since October 2012. I was born and raised in Massachusetts and am happy to call Fredericton home.
I am a mother to a beautiful boy who keeps me on my toes.
I graduated from Photography school in 2009 and after moving to Fredericton I attended NBCC for Early Childhood Education. Since graduation I have participated in several workshops and courses to further my education.
I have worked with all age groups throughout the years and enjoy writing for our blog "Moments with Little Munchkins." I am passionate about providing an environment where children can learn and experience new challenges that will help build their confidence through play.  It is a privilege to spend my days with the children here and celebrate beside them as they reach a new milestone.
When I'm not with the Little Munchkins I enjoy spending time with my family and friends, going to the cottage and doing crafts.
---
Karen
My name is Karen Sprague. I am a mother of three children. I have worked at Little Munchkins on two different occasions, the first time began in March 2010, then I went on to Atlantic Business College where I graduated with honours in Early Childhood Education and Teacher's Assistant courses. I did my on the job training here and now I absolutely love working with the infant group.
Before becoming employed at Little Munchkins Preschool Center I was a Kindergarten Support worker at Kingsclear Consolidated School.
When I am not working I travel my children to various sporting events such as hockey, soccer, church and school events and clubs. In my free time I enjoy spending time with my family and friends, camping, four wheeling and other outdoor events!
---
Kallie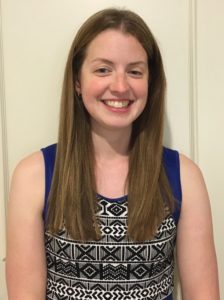 My name is Kallie and I am an Early Childhood Educator in the infant room at Little Munchkins Preschool Center. I love working with children and I can't imagine a better job!
In 2009, I graduated from the University of New Brunswick with a Bachelor of Arts degree. I knew I wanted to become a teacher so I continued my studies at UNB and graduated with a Bachelor of Education degree in 2010. Once I obtained my Bachelor of Education, I worked as an elementary supply teacher before taking a position at Douglas Avenue Children's Center (now known as Spring Roots) in 2012. In June 2017, I started working at Little Munchkins Preschool Center.
I have loved getting to know the children and the staff. My favourite part of being an Early Childhood Educator is having the opportunity to learn alongside the children, as well as watch them grow!
---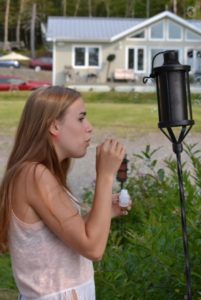 "You're off to great places!

               Today is your day!

        Your mountain is waiting so…

                Get on your way!"

                    -Dr. Seuss-
My name is Erin, I was born and raised here in Fredericton. I recently graduated from the Early Childhood Education program, at New Brunswick Community College of Fredericton. I have known I wanted to work with kids for as long as I can remember.
When I'm not at work, you can find me with my friends and family, exploring Fredericton, colouring, listening to music, or reading a good book. I take pride in my work, because it allows me to help kids grow and learn. I couldn't imagine a career doing anything else. These kids are our future, and I'm so glad to be a part of their early learning and development.
---
Tabatha
"Gentle hands and a caring heart does a positive role model make''
Hi, my name is Tabatha, I am a lifelong learner and a devoted Mother of 2 beautiful children.  I have my Early Childhood Education Certificate from NBCC in Woodstock. I have also completed workshops in Inclusion, Active Kids and Talk with Me.
My role as a part of the 'Little Munchkins' team is to encourage growth in all areas of development in a fun meaningful way.  I believe children learn best through experience.  I see your children as my team members; we collaborate and build learning activities with their interest in mind.
I am honored to be a member of this beautiful community of learners, educators and families.
---
Wanda
"If we could all see the world through the eyes of a child, we would see the magic in everything"  unknown
Hi, I'm Wanda. I was raised here in Fredericton and have two children who are grown now. I graduated from NBCCs Early childhood educator program in 1995,and have always enjoyed seeing the world through the eyes of children. They teach me as much as I teach them, and everyday leaves me with a feeling of great accomplishment.
When I'm not entertaining the munchkins you can find me hiking a trail, and if the weather keeps me indoors, I'm reading or finding ways to be creative. I'm grateful every moment for the honour of helping to teach our future generation the things that matter most.