Munchkins Clubhouse
Munchkins Clubhouse is an agency licensed by the province of New Brunswick and incorporates the New Brunswick Curriculum Framework into our everyday practices. Munchkins Clubhouse is  home to our Nature Based Afterschool program and our part time Preschool program Mornings with Munchkins.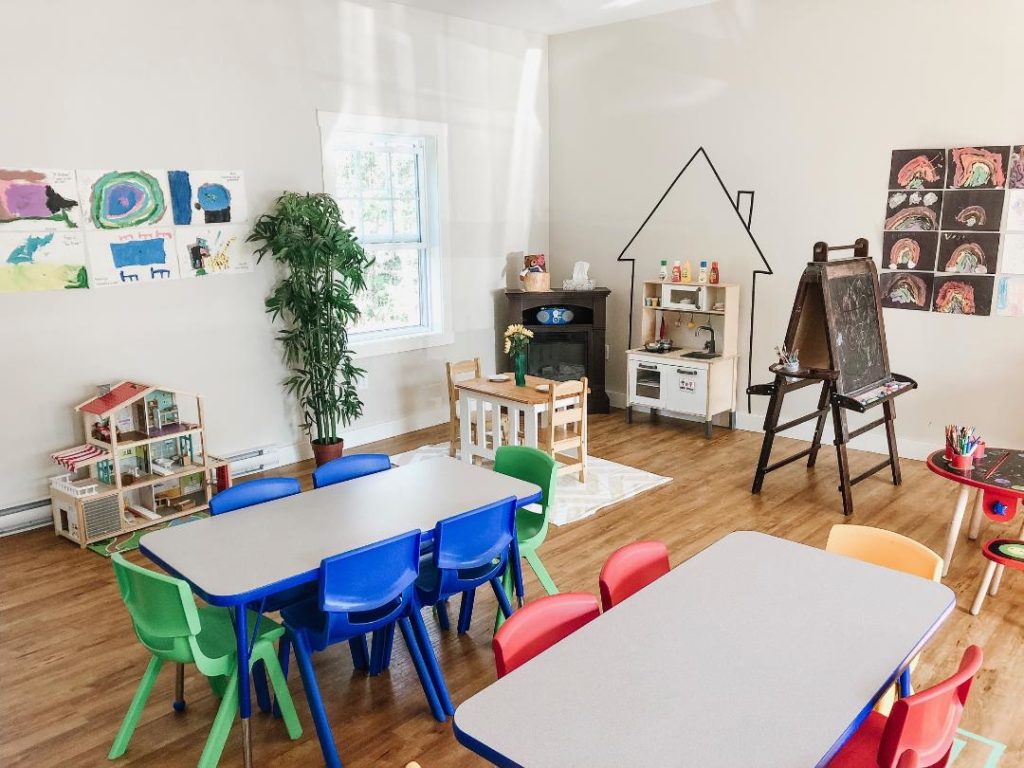 Mornings with Munchkins
Mornings with Munchkins is a part time preschool program that offers children the chance to participate in their first group experience away from home in a safe and nurturing environment. Our morning program provides opportunities to engage and explore in new experiences and learn key skills that will prepare them for Kindergarten. We have the Maritime's FIRST certified Nature Explore Outdoor Classroom which focuses on play-based experiential learning where children can enjoy and embrace the opportunities that nature provides while acquiring the skills needed for school readiness.
Our morning program spaces are limited to offer a smaller group size with one Early Childhood Educator.
Children three to four  years.
Part Time (Monday – Friday)
Does not operate during all school closure days. Tuition is not required for these days
After School Program
Inside our facility we offer a variety of open ended opportunities that excite and inspire our school aged children. The outdoor playground invites your children to explore the natural world around them. They can explore the natural wooded footpaths on the property, let their imaginations expand and create their own worlds in our tree house and have extraordinary amounts of fun exploring the arboreous property. Our program encourages imagination, provides ample time for outdoor exploration, provides materials and time for creativity, and supports the learning and fostering of meaningful relationships.
Daily afterschool care, Full day care on PD and March and Christmas Breaks
All Inclusive Rate: $180 Bi – weekly
All Planned School Closures are included in your bi-weekly payment.
One invoice per year will be issued for unplanned school closure days (i.e. Snow days , they are $18 a day)